ABOUT
If you wanna know the hard facts, take a moment to read about what I learned and who I worked with during the last twenty years of my muscial journey. Once upon a time...

...I studied at different universities (HfMT Hamburg, MH Lübeck, HKB Bern) and finished with a Master in Music and a Master in Jazzcomposition & Arrangement.

During this time I had some great teachers and mentors like Frank Sikora, Klaus Wagenleiter, Bert Joris, Matthieu Michel, Bob Lanese, Django Bates, Claus Stötter, Wolf Kerschek a.m.m.) who accompanied me on my musical path.

Furthermore I attended several master classes by Maria Schneider, Vince Mendoza, Steve Coleman, Bill Cunliffe, Soweto Kinch.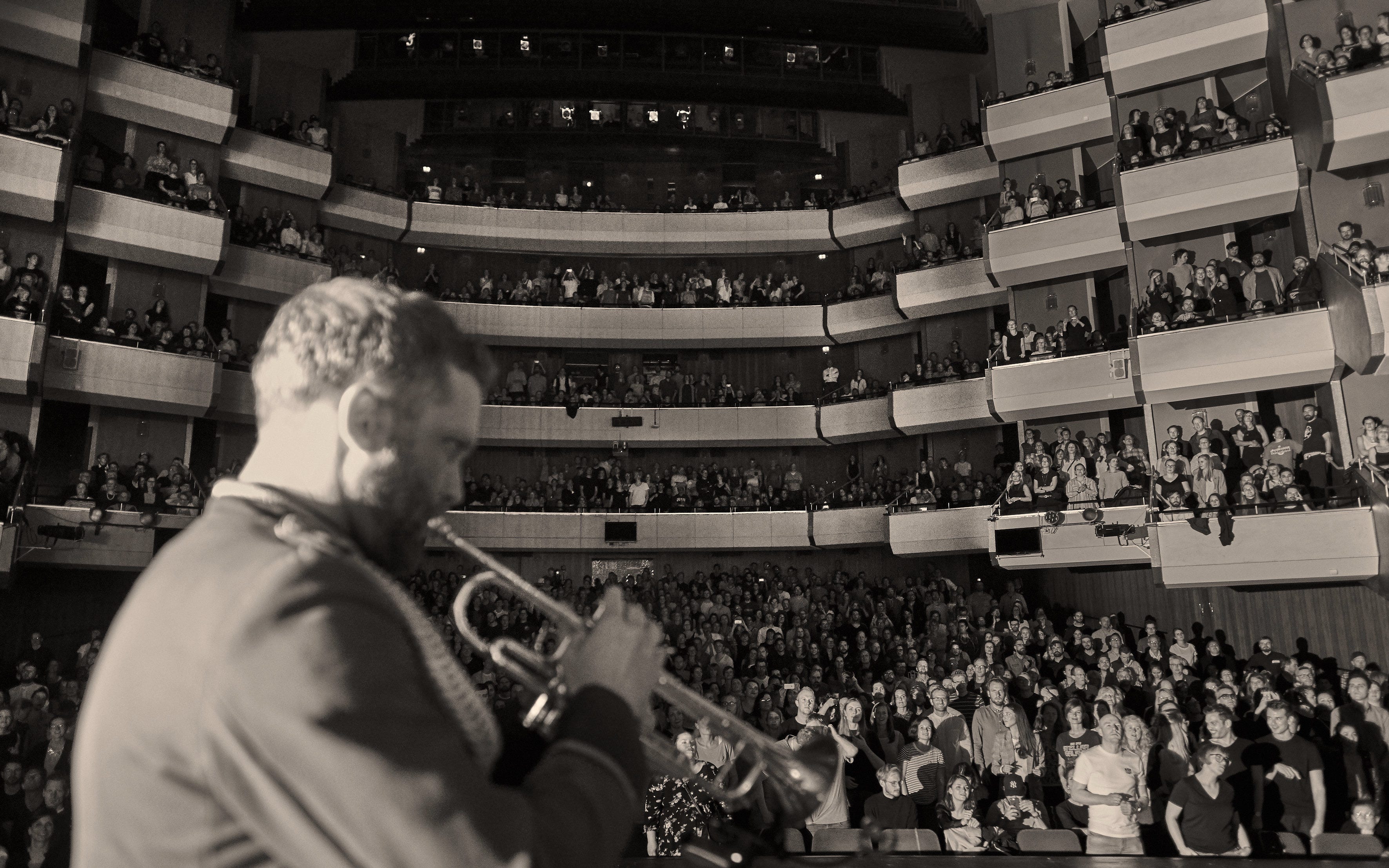 REFERENCES
Over the past twenty years I had the chance to work with musicians, artists and ensembles from all kinds of different musical genres.
LIVE ON STAGE
Played over 500 concerts in Europe, North America, Afrika and Asia
Meute, Samy Deluxe, Diazpora, Rantanplan, Pee Wee Ellis, Flo Mega, BigBanders, Bern Jazz Orchestra, Flowin Immo, Pilotfilm
IN THE STUDIO
Participated in more than 50 studio productions and several TV, Radio & Internet Commercials
e.g.: Meute, Ina Müller, Johannes Oerding, Diazpora, Bacao Rhythm & Steel Band (have a look at my complete discography under music)
COMPOSITION & ARRANGMENT
JAZZ: Gregory Porter & Metropole Orkest, hr-Bigband, Norbotten Bigband, Bundesjazzorchester (BuJazzO), Bern Jazz Orchestra, Judy Winter, Rolf Kühn, Gary Thomas, Tom Gäbel, Jazzchor Luzern, MHL Bigband etc.
POP: Meute, Samy Deluxe, Dota, Miu, Annett Louisan, Janette Biedermann, Ross Antony, Traktorkestar, German Pops Orchestra, Filmmusiktage Halle etc.
SCORE & COMMERCIAL: Babylon Berlin, Commerzbank, HVV, BVG, Mackevision, Develey, Hamburg Media School - Pitches/Recordings for Hastings, Not a machine, Supreme Music, BLUT, BluWi, Klangkanzlei
CLASSIC & CONTEMPORARY: Babelsberger Filmorchester, Orchester im Treppenhaus, Philharmonie Baden-Baden, Philharmonisches Orchester Lübeck, Sirius String Quartet etc.
NOTATION & ORCHESTRATION
Stage Entertainment, Royal Carribean, AIDA, Battle Royal
DOCENT & MUSIC EDUCATION
Goethe Institut, MH Lübeck (Docent for Sibelius), HDK Mannheim (Docent for Composition & Arrangement), Hamburger Konservatorium, Kreismusikschule Ratzeburg, Royal Carribean, Erfindenker


PRIZES & AWARDS
2014: Finalist "Arranger's Workshop" with the Metropole Orkest & Gregory Porter in Hilversum (NL)
2013: 2.Prize "1st Annual Young European Bigband Composer Competition" in Kopenhagen (DK)
2013: 2.Prize composer competition of the BuJazzO in the category bigband & vocalensemble"
2012: 2.Prize composer competition "Jazzverk" der Royal Acadamey of Stockholm (SWE)
2010: 2.Prize Composer Competition "Jazzpositions" of the hr-Bigband